Xiecheng Machinery warmly welcomes the leaders of Jiangmen Hunan Chamber of Commerce to come and guide
Author:Site Editor Publish Time: 2020-06-12 Origin:Site
Xiecheng Machinery warmly welcomes the leaders of Jiangmen Hunan Chamber of Commerce to come and guide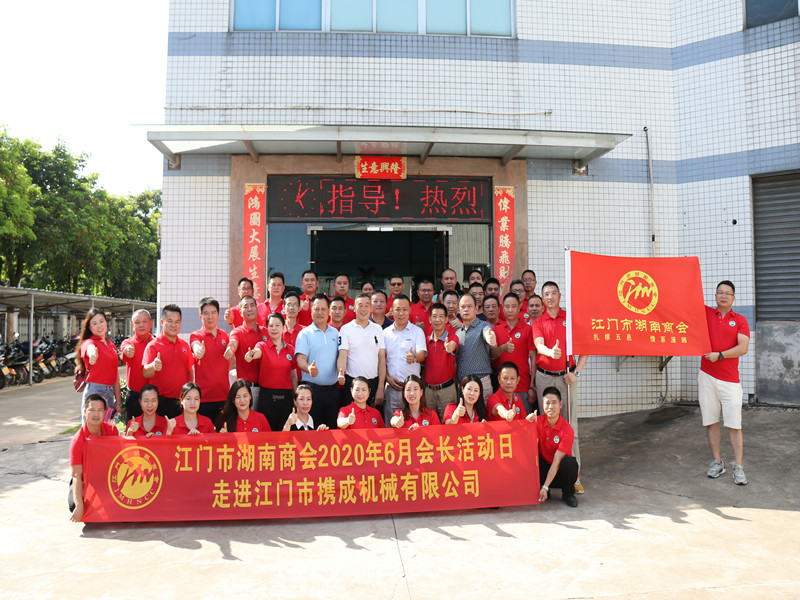 On the afternoon of June 11, Jiangmen City Hunan Chamber of Commerce leader Fang Fang, Xiong Jin executive chairman, Li Xuejiao Party branch secretary, and members of the Chamber of Commerce visited Jiangmen Xiecheng Machinery Co., Ltd. to visit and guide. Fu Zhibo, general manager of Jiangmen Xiecheng Machinery Co., Ltd., enthusiastically accompanied the reception and conducted a series of corporate sharing and exchange activities.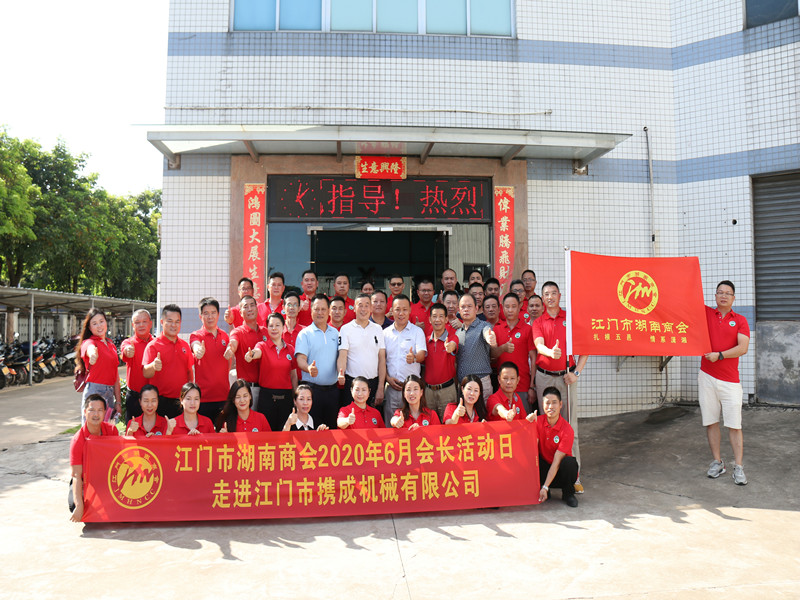 Fu Zhibo accompanied the leaders and members of Jiangmen Hunan Chamber of Commerce to visit the major workshops of Jiangmen Xiecheng Machinery Co., Ltd. During the visit, Mr. Fu introduced in detail the quality control system of our company's product design, production, inspection and service process. During the visit, the leaders and members praised the factory production and business model of Xiecheng Machinery. While being recognized by a group of Hunan Chamber of Commerce in Jiangmen City, they also gave valuable advice and guidance to our company.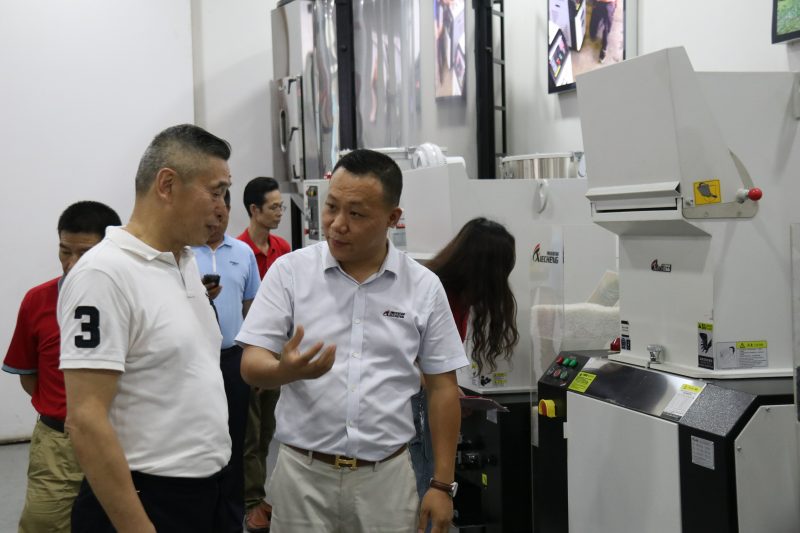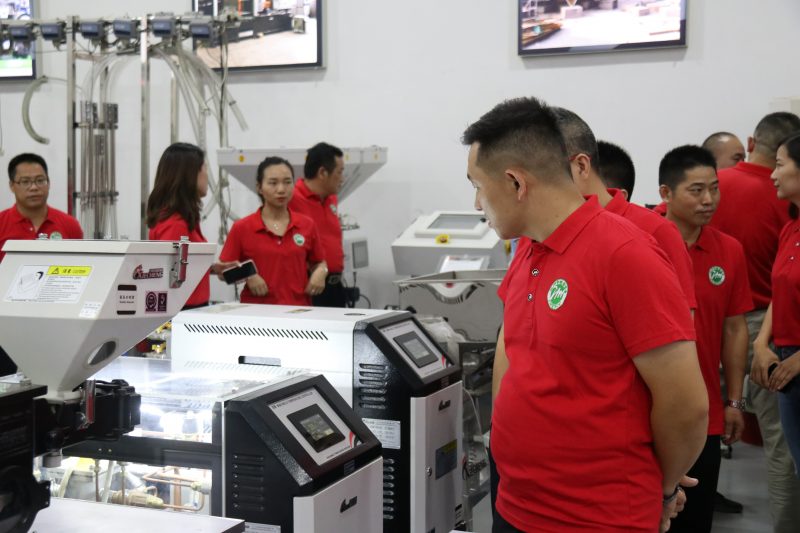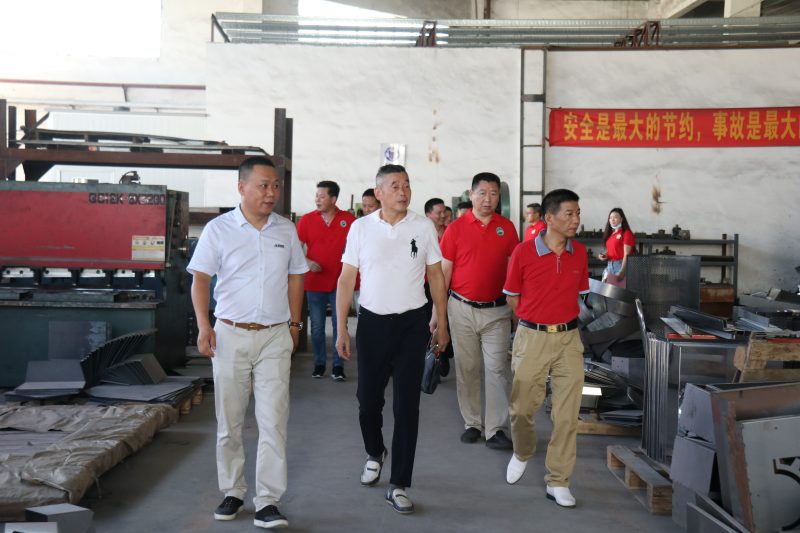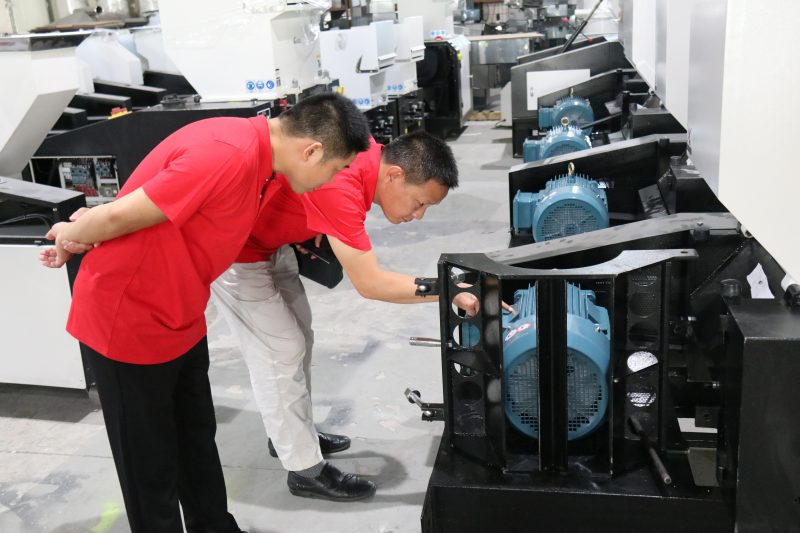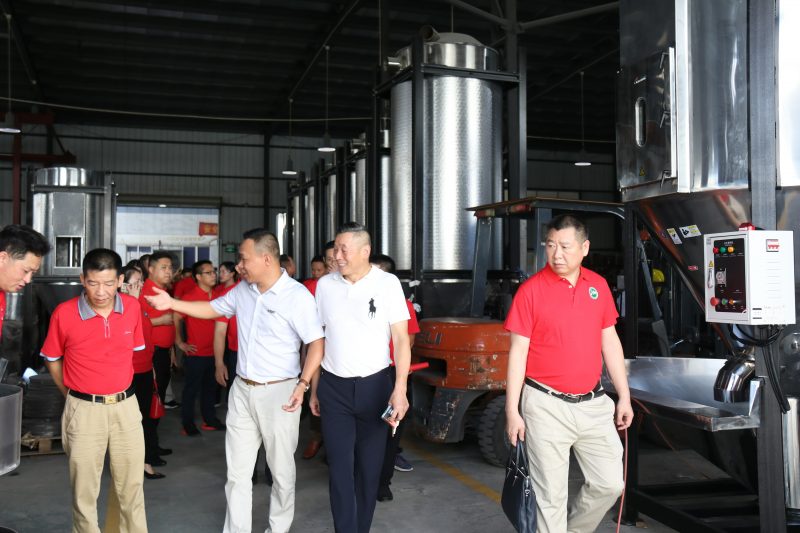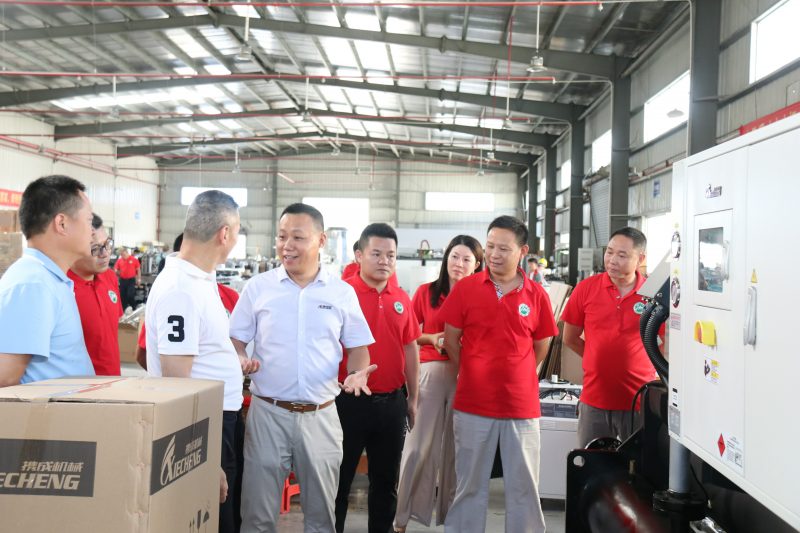 In the meeting room of our company, Fu Zhibo, general manager of Xiecheng Machinery, shared Xiecheng's development history, current development situation and future development plans for the chamber of commerce enterprises. At the same time, under the influence of the current epidemic, in-depth experience exchanges and sharing were made on our company's response measures in production, operation and marketing.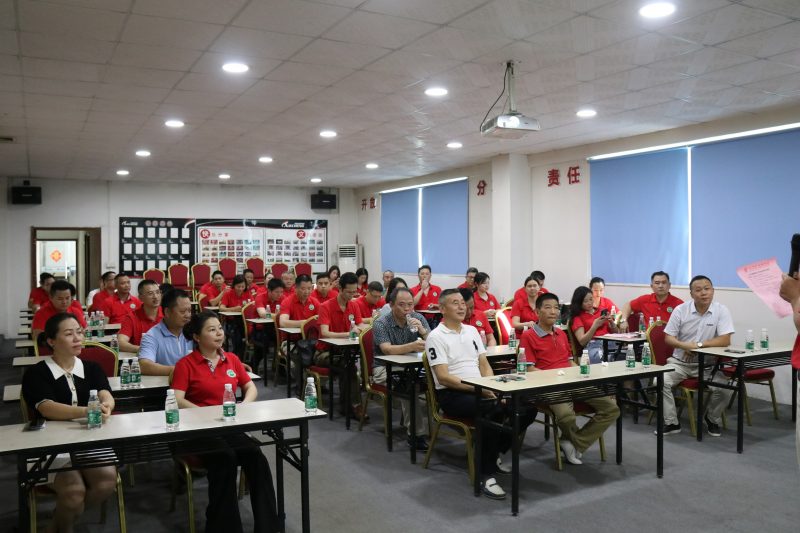 Fang Fang, Chairman of Hunan Chamber of Commerce in Jiangmen City, Executive Chairman Xiong Jin and Secretary of Party Committee Li Xuejiao also shared and exchanged ideas with the Hunan Chamber of Commerce family. It emphasizes that through the exchange activities between enterprises, the distance between the chambers of commerce is shortened, the relationship is increased, and at the same time, the positioning of the enterprises is found for the current epidemic situation, and the combination of resources, information, and knowledge is strengthened, so that the chambers of commerce can be used to promote business , Enhance its own market adaptability and competitiveness.